Biometric recognition is increasingly used in commercial and high-security settings. Because of this, the threat of spoofing techniques, the act of presenting a fake biometric object to a sensor, is a large concern. Recent research has focused on face, fingerprint, and iris anti-spoofing. However, no other research attempts to use data from generic objects, which does not suffer from privacy concerns, for the task of anti-spoofing. We show that algorithms trained on generic objects can generalize to the face modality.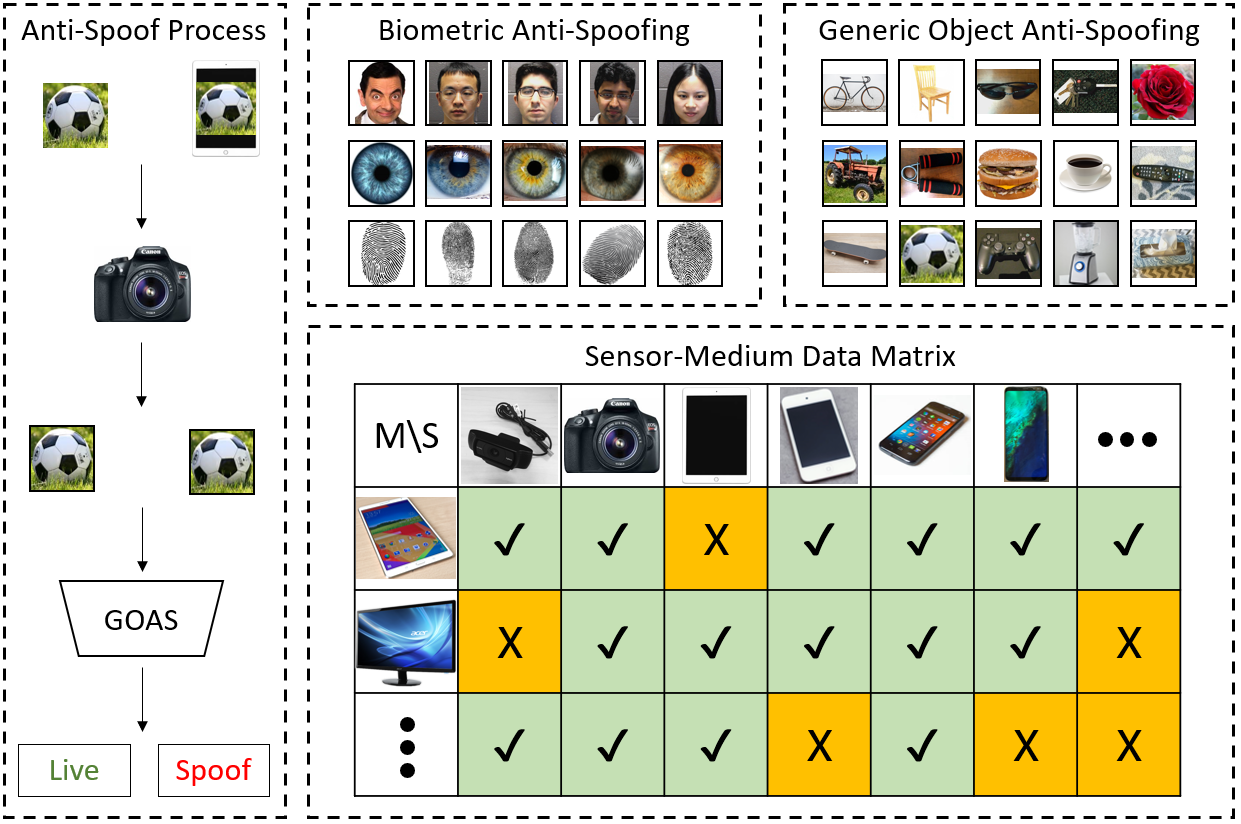 The use of generic objects provides for rich appearance variation and simplicity in additional data collection. To improve anti-spoofing performance, we introduce a method to synthesize images from novel, unseen, combinations of sensors and mediums. This synthesized data is used to increase the anti-spoofing ability of the GOLab algorithm.

Acknowledgement
This research is based upon work supported by the Office of the Director of National Intelligence (ODNI), Intelligence Advanced Research Projects Activity (IARPA), via IARPA R&D Contract No.~2017-17020200004. The views and conclusions contained herein are those of the authors and should not be interpreted as necessarily representing the official policies or endorsements, either expressed or implied, of the ODNI, IARPA, or the U.S. Government. The U.S. Government is authorized to reproduce and distribute reprints for Governmental purposes notwithstanding any copyright annotation thereon.